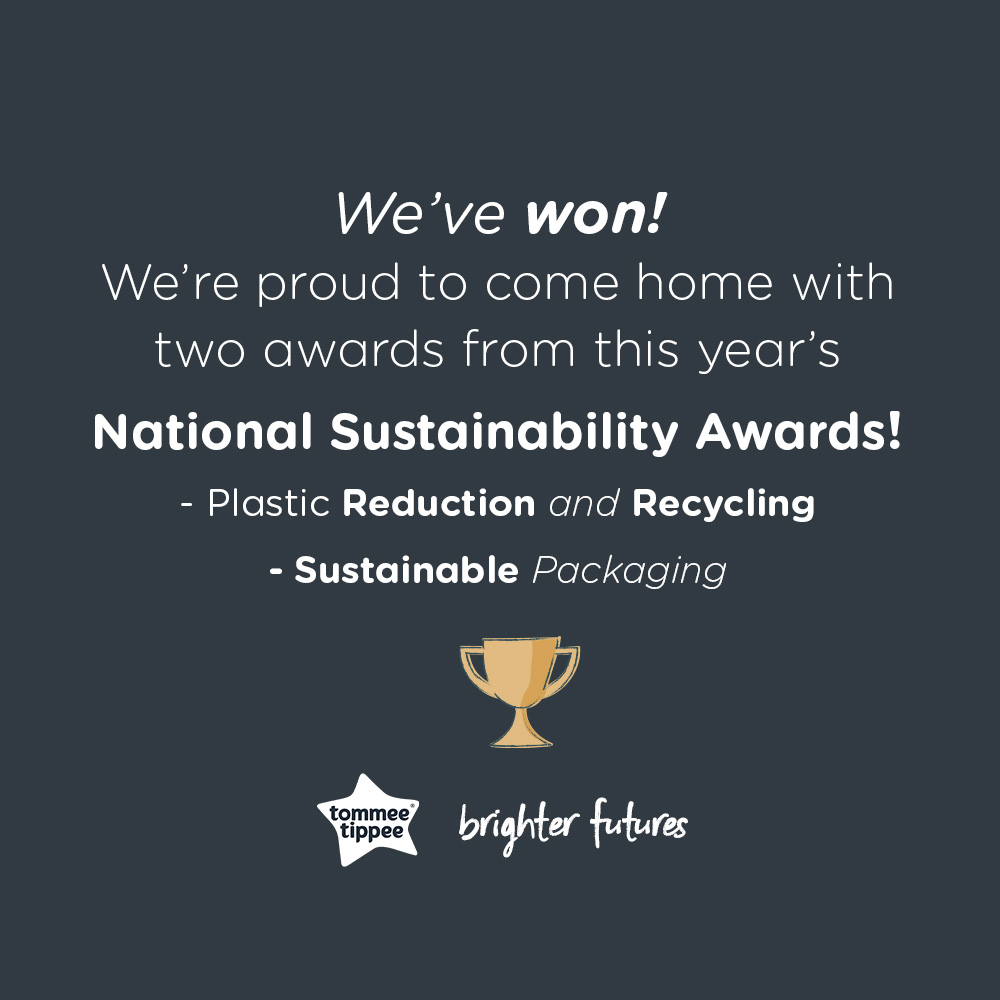 This was our very first national awards in recognition of our sustainability strategy and goal to remove single-use plastics (SUPs) from all our activities by 2030.

Winning the awards for Plastic Reduction & Recycling and Sustainable Packaging, our award entries highlighted our current achievements around removing over 400 tonnes of single-use and problem plastics from our packaging, as well as 8.6 tonnes from within our facilities. Using recycled and alternative materials in our nappy disposal systems and sleepwear, reprocessing over 100 tonnes of plastic waste in our factories, as well as our FSC certification and packaging optimisation activities.

Thank you to Simon Ely and the team who collected the awards on behalf of the business and for all those that have been involved in delivering this highly impactful environmental programme.

You can find out more about the awards and all the winners here.